The Magic of 3's
[tweetmeme]
The 3 Keys to Consciousness
It is said that we have
3 dimensions of the physical world
, the
I, We
, and
It
of consciousness,. There's I, representing our
Self
, there's We, representing how we feel with
others and in our environment
and then there is It, representing
everything that is bigger
than our Self and our World. Like the oil gushing into the Gulf of Mexico, or Russia. This I, We, It is often expressed with the words
the
Beautiful, the Good and the True
.
The 3 Keys to Business
Tom Peters
, a quirky and wise business writer argues there are 3 keys to business:
I'm 2!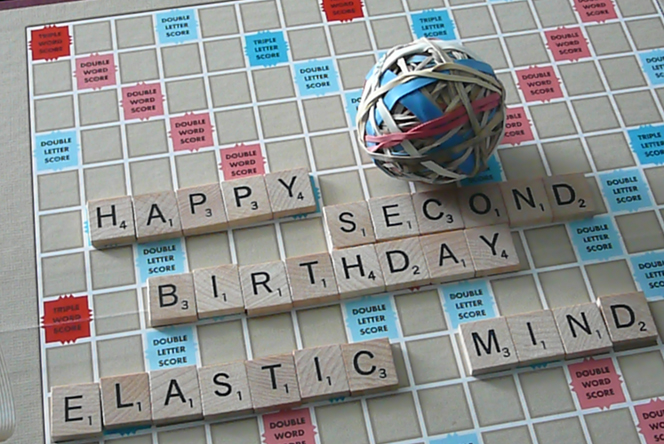 [tweetmeme]
I'm celebrating Elastic Mind's birthday, except I just discovered it was yesterday...
I just wrote this article thinking today was Elastic Mind's special day and while adding a hyperlink, I discovered it was actually yesterday. I'm celebrating today regardless. I wasn't sure if 2 years in business was an anniversary or a birthday. I like birthday for Elastic Mind. I feel like I carried and birthed this bad boy.
Opportunities are an outcome of Innerpreneurship -- Innerpreneurship is not an outcome of opportunities.
Two years ago
today
yesterday I published
Are You An Innerpreneur?
and, in my mind, I officially launched my business. A month earlier, I had left my corporate marketing job with only my passion as security.
A More Accurate Innerpreneur Timeline

[tweetmeme] Almost two years ago to this date I had my first desire to write about Innerpreneurs. And, at the time, the only place I had ever heard of Innerpreneurs was in the cultural marketing book
Karma Queens, Geek Gods and Innerpreneurs
by
Ron Rentel
. Thus, I credited Ron for the creation of the word in my first article on the topic,
Are You An Innerpreneur?
.
It Ain't So
Now that I am older and wiser, I've discovered that Rentel was actually the 3rd author, to my knowledge, to use the term.