Happy Birthday to Me!: November 2010 Innerpreneur Spotlight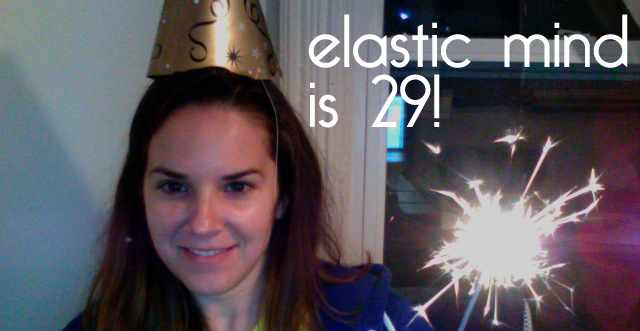 It's my 29th birthday today and in celebration I thought I would shine the Innerpreneur Spotlight on myself.
Tara Joyce
Writer, Strategy + Design Coach, Innerpreneur
Elastic Mind
Follow Tara on Twitter
I am:
curious about the world. I adore exploring culture and how personal development and enterprise creates positive social change.
My passion is for:
passion and meaning. And what that means to you as a unique individual. And what it could change in your Self and your world if you were to explore it.
My business helps you:
define and design your business identity and create an authentic online experience to support and grow it.
My biggest challenge is:
perfectionism. I'm endlessly striving to be more and do more. I work daily to appreciate and acknowledge, not undermine and ignore, my creations and accomplishments.
I make a difference by:
respecting the earth and it's inhabitants and by doing what is meaningful and engaging to me. I believe the best way to support change in others is to lead is by example. Through examples, we can open another's eyes to what is possible.
I have lots of ideas about:
innerpreneurship, designing happiness, the awesome power of the web, creating change in your world and Pay-What-It's-Worth Pricing. I also have a lot of ideas about what is not working in our world and why.
My advice would be:
Don't listen to unsolicited advice. Listen to your Self. You know what's best for you.
"I am enough. I do enough. I have enough."
– unknown
If you would you like to be considered for an upcoming "Innerpreneur Spotlight", email me.