By Tara Joyce
Pay What It's Worth
Non-Fiction
What if the customer determined the price they pay, rather than the business, based upon the value they receive? How might that change things? Pay What It's Worth pricing is a system allowing for a different way of valuing the products, services and experiences we have and exchange with others. Each of us has the power and ability to create our own economy, and approach to valuing products and services.
In Pay What It's Worth, you'll explore the power and potential, as well as the pitfalls, of not setting prices. Mutually beneficial exchanges are possible and sustainable for you, as a business owner, and as a customer. Your integrity is your most valuable wealth creation tool.
In Their Words...
"Pay What It's Worth will cause you to re-evaluate your understanding of business, money, and value. Tara Joyce has done the research and work to demonstrate that we can shift from extraction and zero-sum models to shared respect and value models that add more depth, self-awareness, and dignity to commerce. Definitely a new, more relational approach to business."
Keith Witt, Ph.D.: Author of Loving Completely, Shadow Light, and The Gift of Shame.
"It gave me the basis and strength to believe in other pricing ideas."
Ian Thomaz: Restaurateur & "Pay What It's Worth" practioner, São Paulo, Brazil
"Beyond innovation in pricing, the book allows you to evaluate, redesign and take responsibility for the systems and economy you find yourself in, while giving you building blocks to create change in the systems around you."
Ebele Mogo, Ph.D.: President, Engage Africa Foundation
Chapter 1 — The Foundations
My Truth: Exploring the Heart of Value
Understanding the Current of Exchange
Exploring Our Money Shadow
Rethinking Money
The Importance of Integrity
Chapter 2 — Building Your System
My Truth: Minding My Business (Systems)
Your Constraint to Not Setting Prices
Building a System that Lasts
Perceptions of Value
Your Economic Opportunity to Co-create
Chapter 3 — Paying What It's Worth
Chapter 4 — Co-creating Disclosure
My Truth: Perspective Taking
What Disclosure Looks Like
The Open Sharing of Relevant Information
Disclosing A Price
Communicating Value
Chapter 5 — Co-creating Norms
My Truth: Necessary Boundaries
What Norms Look Like
Clear and Well-Founded Rules
Building Strong Connections
Chapter 6 — Co-creating Accountability
My Truth: Exploring My Role
What Accountability Looks Like
The Establishment of Fair Consequences
Ending Relationships
Taking Responsibility
Chapter 7 — It's Your Combination
My Truth: Giving = Receiving
Understand Your Generosity
Transform to Thrive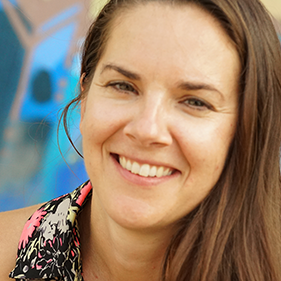 FUTURIST Author
Tara Joyce
Unfulfilled at 26, Tara Joyce left her corporate marketing career to start her own business and to explore how she wanted to be of service. Quickly, she was attracted to the seemingly backwards strategy of not setting a price and to allowing her customers to determine the value of her offering, and to sharing what she learned through her blog, Rise of the Innerpreneur. Today, the "Pay What It's Worth" concept and Tara's published work support people globally in exploring their own scarcity and fear-based ideas around money, value, and business relationships. Tara lives in Peterborough, Canada with her husband, daughter, and canine son.
xo Tara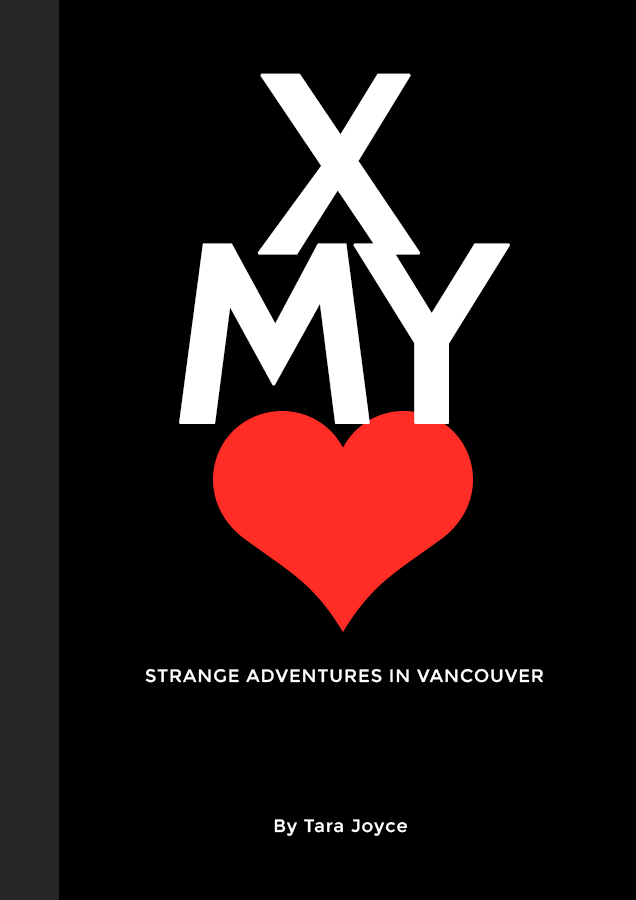 Cross My Heart:
Strange Adventures in Vancouver
Join the strange adventure of two world explorers bringing to light the beauty of the dark. In their first trip together, the reluctant duo travel to Vancouver, Canada to meet a man who has the power to seemingly change people's lives.

Cross My Heart:
Strange Adventures on Big Island
In their second trip together, the world explorers travel to Big Island, Hawaii while being visited by the same eerie man in each of their dreams.