I live in Peterborough, Canada with my pioneering and waste-loving husband, my hilariously self-assured Kindergarten-age daughter, and my troublesome canine son. I love to spend time with them, to enjoy a good americano, to take long walks, and to observe the less obvious things within us and around us. I am amazed watching my daughter grow into herself each day changing ever so slightly, growing ever so magnificently.
And I'm fascinated and repelled by the things humans do, the ways we can be, all the stuff we can not bare to look at about ourselves, all that makes us so messy, and nasty, and beautiful. I am so stunned and delighted and crushed and pervasively moved by what we are exposed to. I strive through my writing to tap this point of reference for (hopefully) a greater purpose.
Thank you for reading and for caring,
xo Tara
Where I've Been
In mid-2008, I began writing about Cultural Creativity and Innerpreneurship, and as I evolved, I experimented with my relationship with money and with value through a pricing approach I call Pay What It's Worth. That lead me to write an ebook on the topic, which lead many years later me to publishing Pay What It's Worth: You Don't Need to Set a Price on Value from Integral Publishers.
I released my first fiction story-soon-to-be-series, Cross My Heart: Strange Adventures in Vancouver, just before I gave birth to my daughter, Stella, in late 2017. I will be working on the next story installment soon, in the meantime if you're into the strange and peculiar, read here.
Where I am
Right now, I'm very content with my focus being on Stella, my 5 year old daughter, and being the best mum I can be for her. This means I make space for my writing when I'm not caring for her, and I make space for my other passions by including her in them, and by working on them when she is sleeping. Time passes quickly when you have a young child, and it's important to me to be fully present for this extraordinary stage of her life.
Where I'm Going
I'm very excited for all that's growing in my writing world. My first book, Pay What It's Worth has been published, and I am happily working on my Cross My Heart series. I am working to publish the first installment, Strange Adventures in Vancouver and I am working on completing the manuscript to the second installment, Strange Adventures on Big Island.
These fine people and media have acknowledged my work and/or I've made a contribution to their project(s):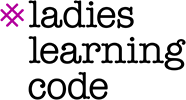 "Pay What It's Worth" will cause you to re-evaluate your understanding of business, money, and value.
– Keith Witt, Ph.D.
Author of Loving Completely, Shadow Light, and The Gift of Shame
AUGUST 11, 2021 (PAST EVENT)
Pay What It's Worth, Beyond the Book • Online
Join author Tara Joyce (BBA '04) and Globe and Mail Changemaker Award winner Sara Bingham, associate director of Laurier's Women Entrepreneurship Centre ​for a fireside chat as we take the conversation on Pay What It's Worth Beyond the Book to discuss entrepreneurship, the understanding of business, money and value; setting prices or not!